There are many factors that influence time to market. In recent years, for example, the increasing level of regulation and the rise in claims have been a major blow to the production and marketing cycles of new build real estate. This is despite the fact that we are in a tight market, with a serious need for new housing and in the midst of digital transition.
But digital transition is not within everyone's reach. So both larger and smaller companies struggle to be properly resourced, either because of change management, often complicated in the former, or because of budget constraints in the latter.
Optimizing margins and investments is a major challenge that must be addressed now.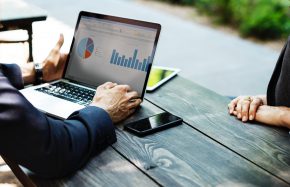 In addition, consumers have changed. They increasingly prefer a end to end and personalized offering. Their housing consumption patterns have also changed and will change further in the coming years. Societal impacts such as family breakdown, blended families or longer life expectancy will require new build real estate to become flexible and able to change, making the design phases sometimes longer and requiring significant change in the marketing phase.
In the future it is possible that real estate will become a commodity and ownership will no longer be the norm.
However, increased length of time for the real estate project as a whole automatically increases the financing costs and significantly reduces the margins obtained. The early bird catches the worm, as the saying goes. Similarly the real estate industry of the future will be dominated by those who take the lead in mastering their entire production and marketing cycle, and start preparing now with the right tools allowing them to innovate.
The stakes of tomorrow are being set today, now is the time to look forward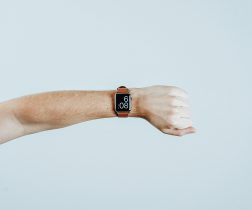 Production has never been so complex. In terms of productivity, real estate is losing momentum in contrast to other industries such as aeronautics and automotive. According to McKinsey, hourly productivity in the U.S. construction sector declined by 6%, while the manufacturing sector saw an 87% increase.  And in the same light, innovation is lagging behind and, still in the United States, accounts for only 0.4% of the sector's annual production, which is five times less than the aviation sector and four times less than the automotive industry. How can we get ahead?
In France, while the sector is based on market dynamics, with 2017 being an exceptional year, it remains heavily dependent on macroeconomic factors such as bank interest rates and tax legislation. While the gradual reduction in margins of new build real estate leaves little room for innovation, it cannot be left behind. Even if it means developing by evolution rather than revolution.
Apply this policy to all phases of the project.
All phases are concerned with optimization aimed at improving margins and streamlining investments. Prior to construction, the study phase is undergoing major technological changes to facilitate measurement and analysis and thus allow significant productivity gains. So lasers, drones and ever more efficient algorithms save valuable time and significantly reduce the total duration of the real estate project.
These projects, often collaborative and compatible, also provide substantial savings by reducing the risk of errors and eliminating duplication. They permit constant and transparent, reliable and up-to-date information to be available everywhere for all the stakeholders in a real estate project, from the designer to the final buyer.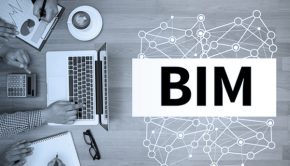 At this stage, the whole challenge is to collect the data, analyze it quickly and present it in an intelligible way for these stakeholders. Building Information Modeling (or BIM) is the way this is implemented, although how mature the practice is differs a lot from one country to another depending on the involvement of public authorities in its development and especially its adoption. It forces us to look ahead and therefore to innovate and industrialize.
According to Robin Rivaton and Vincent Pavanello, in their book "L'Immobilier de demain" [Real Estate of the Future] published by Dunod, an astonishing 40% reduction in construction costs is possible thanks to these methods.
The production phase is not left behind. After taking the hindmost for a long time,  it is now experiencing its own small revolutions, or rather, major evolutions. By industrializing production, that is, by expanding off-site operations, it is possible to significantly reduce the costs associated with the transport, storage and handling of materials. The most spectacular example is the production of modular houses and tiny houses. Completely produced and assembled in the factory, they have the potential for 20 to 50% reduction in construction costs. Even in these early stages, 3D printing is also heading in this direction and examples continue to proliferate worldwide. Especially since it allows the use of local materials.
The construction phase also has significant potential for optimization of margins and investments. Historically, it is the materials sector that has been the most revolutionary, not least because almost two thirds of R & D expenditure is spent on it. So progress is massive and multifaceted: from ultra-resistant concrete and concrete that lets light through to self-cleaning windows or high-performance insulation materials. Advances in building materials are also ethical, as more and more research is focused on biomaterials from local resources.
Finally, by bringing about a certain degree of cost transparency, BIM allows for real change in this area. In fact, developers and builders will have to look to the exact amount necessary to avoid waste, both from a margin optimization perspective and from a certain perspective on environmental ethics. So, if we imagine a housing configurator, allowing final buyers to customize their future home, interconnected with the supply systems of materials and services, then the circle is complete.  And this is how the marketing cycle permits — among other things — optimization of margins and investments; by generating additional sales of course, but above all in obtaining a perfectly well-oiled supply and supply chain.
The marketing phase is not left out. By putting the buyer at the centre of their business, sales are increasingly reliable . How? By enabling perfect customer knowledge, transparency and completeness of information and customization. If allowing the future customer to imagine him or herself in situ has become standard, the rest of the customer journey is often more of a struggle;  especially in sales of property prior to completion of construction (VEFA). The advantage of platforms, beyond improving the customer experience, is in their interconnection and how they can increase their impact on the acceleration of the sales cycle. It is thus possible to offer a 100% digitalised customer journey, from viewing the property in 3D to electronic signature. The optimization of your margins takes place both in the acceleration and security of the sale and in the transformation of the sales role from a salesperson to an expert adviser allowing him or her to focus on what s/he knows how to do best:
sell!
Get a team together: innovation is out there! 
While innovation is driven by investments by large industrial groups for reasons of capital, it is not a direct result. Decisions to develop certain tools and materials in-house are increasingly rare.  Why is this? Because they simply do not have the necessary agility. As change management is very complicated to carry out, these are often projects that take several years to develop and which, once completed, are immediately obsolete because they are not adopted due to lack of ergonomics and training or simply because a startup has done it better and faster.
To get ahead and stay agile the challenge is to surround yourself with the right players. Just take a quick look at the PropTech environment in the United States, Norway, France and Spain, for example, to see that the network of innovative startups allowing you to optimize your margins and investments across your entire value chain is very dense. From innovative materials to drone measurement to large scale work management platforms and maintenance operations.
Even though larger companies grasped it perfectly, from Tesla and its quartz photovoltaic tiles to Amazon and its ultra-connected prefabricated housing units, PropTech innovation typically emerges from a diverse ecosystem that needs to be supported. Engage your customers with property customization in a simple and fluid way, reduce your drop-out rate by allowing your customers to visualize and fall in love with their future home, make the sale reliable by offering real time housing reservation and electronic signature of the purchase agreement electronically. These are innovations from the ecosystem that will allow you to get ahead and optimize your investments in 2019.